Switzerland County YMCA Sharing and Caring Annual Campaign 2016
Thank you for your support of the YMCA!
Not everyone wants to get involved in the same way. Giving from the heart enriches the lives of those in our community. Here are some different options to encourage you and others to get involved in our cause. For example:
Volunteers to coach, referee or to be a time keeper for sports programs that develop strong bodies and healthy habits while teaching values of teamwork.
Volunteers to lead in recreational and leadership development for teen programs that provide our future adults with a positive, and with alternate activities after school, on week ends and in the summer.
Assist in teaching children swimming and how to be safe in and around water or assist in our or youth swim team programs.
Volunteer with special family events and activities throughout the year.
Help out by reading to children, answering the office phones or in some other way.
Become a volunteer campaigner.
Monetary donations. Monetary donations may be made in a one time payment or monthly pledges that may be charged to your credit card or bank account. Any donations of time, monetary or items are tax deductible and are greatly appreciated!
We must stand up to the challenges that many of our neighborhoods are facing and continue to provide social services, health and education to those in need. YOU can support our community through the YMCA. Just imagine what we can achieve....when we work together!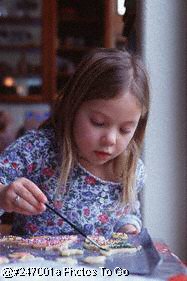 This is what your donation can do:
$7 - provides an all day Youth Pass
$25 - one week of Ready, Set, Go! after school care for a child
$40 - provides one 6 week session of swim lessons
$40- Will provide a 6 week Pilates Session
$70- will send a child to summer day camp for one week
$207 - Sponsers a youth membership for a whole year
Levels of Giving:
| | |
| --- | --- |
| $1- 49 | Y Contributor |
| $50 - 99 | Friend of the Y |
| $100 - 249 | Supporter of Youth |
| $250 - 499 | Benefactor of Youth |
| $500 - 749 | Sustainer of Youth |
| $750 - 1,249 | Pacesetter |
| $1,250 - 2,499 | Patron |
| $2,500 - 4,999 | Distinguished Benefactor |
| $5,000 - and up | Chairman's Roundtable |
Call for details. Monetary support, prizes and/or your time will help the Swizerland County YMCA build strong kids, strong families and strong communities.